Leverage the power of RegTech
Secure your Best Execution Monıtorıng Solution wıth
MAP FinTech in September and take advantage of our offer
---
ΜΑΡ FinTech offers a fully automated tool for Best Execution Monitoring. The platform not only satisfies the requirements of financial regulators and MIFID II, but also offers a holistic view of your Best Execution provisions with more than 40 analytical checks applied on all execution components (price, cost, speed, likelihood and settlement, size, price continuity or any other consideration relevant to the order's execution).
Checks include number of orders, percentages, volumes, monetary values, types of orders, types of costs, and benchmarks such as average industry speed, quote delay tolerance, application of charges and more. In addition, the system offers the ability to view complex analytics, input comments, record monitoring and corrective measures, set alerts, and export reports for record-keeping, business and proof of compliance purposes.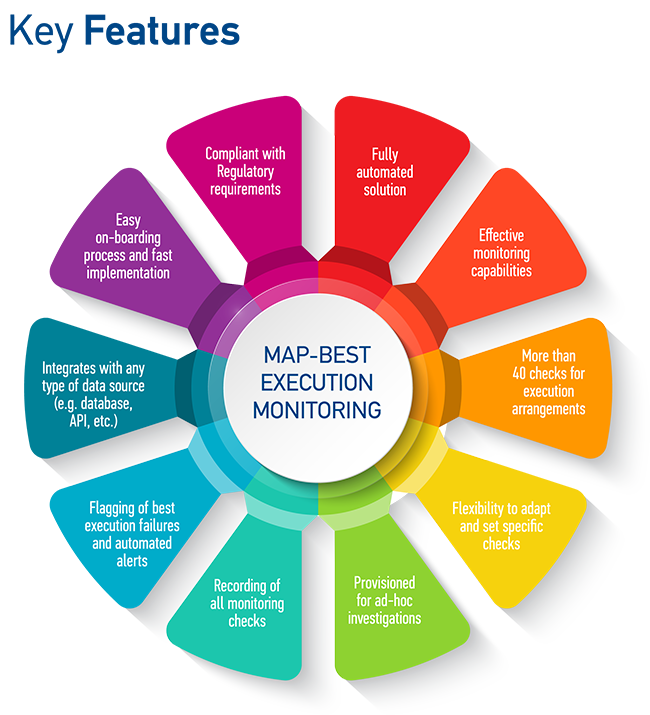 Take advantage of this limited offer, contract with MAP FinTech during the month of September and get the first two months free!
Get the sharpest and most accurate Best Execution Monitoring Solution in the market at the most favourable price.
For more information, please fill in the below form and a MAP Fintech representative will contact you soon.